When's the Right Time to Make the Leap to a Retirement Community?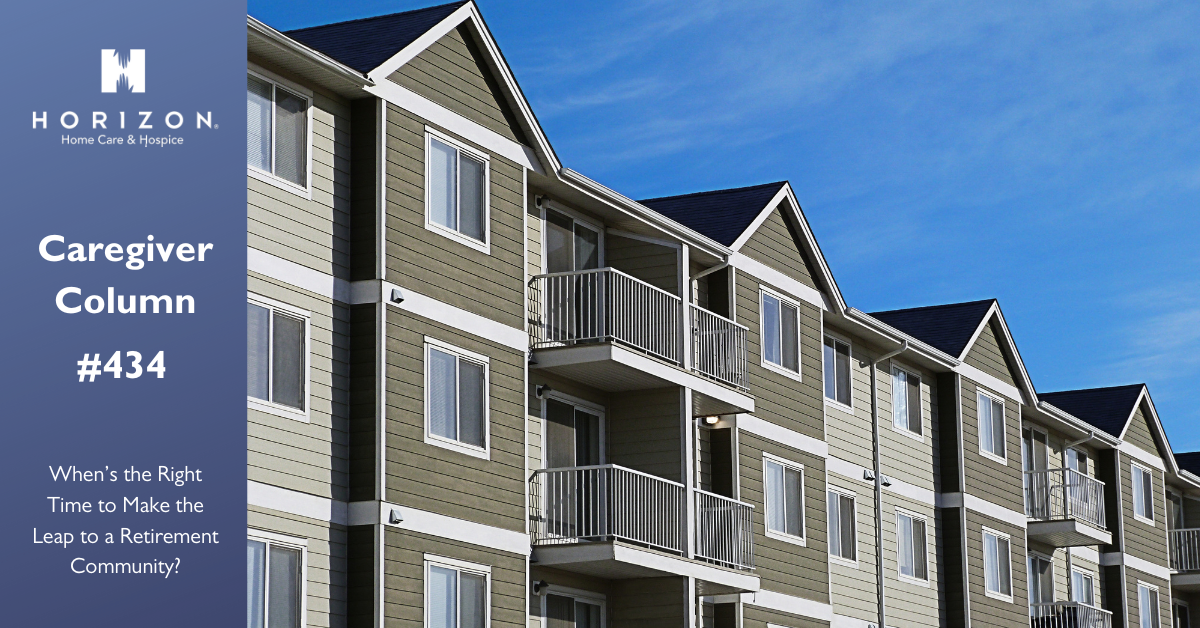 Question
"I wonder when it's best to look into moving from my home to an apartment or retirement complex type deal. So many of my friends have done it that I think I'm making a mistake by holding on to my house.

A few particulars: I'm 75 years old and a widow. My home is paid for, so no mortgage. I have fairly little home maintenance, though there are always repairs needed. There's some yard work, but my lot is not large, and I manage just fine.

Right now, I'm content where I'm at. I have lovely neighbors, I can walk to the store, I have some friends close by, and I have no real health issues. But enough friends have made the change that I wonder if I'm delaying a decision I should be making."
Answer
There is no one answer to the question you're asking. That is what makes this world such a wonderful and varied place.

When maintaining a home becomes overwhelming and you can't keep up, it's time to explore options. Caring for a house takes planning, physical work, money, desire, and time. At the moment, you likely have those resources, and you are more so simply wondering if you're missing out. Or do your friends know something that you don't? They do not.

I believe when a home becomes too much, it's time to sell. Keep it maintained and selling will be easy. If you find you have lost interest or energy to take care of it, then it's time to move on. That day will likely come, but it may not be today.

Since your mind is on apartments or retirement communities, I suggest you pick out three and visit them. See what the living arrangements look like, what amenities they have, and what it costs. It's much easier to do some planning if you have information. Don't feel pressured, because retirement communities will be there when you're ready.

I also recommend talking it over with your children, if you have them, as well as your financial planner. The more information you have, the more content you'll be with your decision.


About this Post
Posted 09.23.2023