About
For questions or to make a referral, please
Call: 414-365-8300
Fax: 414-365-8330
The Touching Lives Award was established in 2007 by Horizon Home Care & Hospice to honor those in our community who use their passion, dedication, work and life to touch the lives of others in a meaningful and impactful way. The award is presented annually at the Matters of the Heart gala, held in February, which funds the Horizon Grief Resource Center. Nominations are open to the public. Nominees do not need to be employed in the field of healthcare or by a non-profit.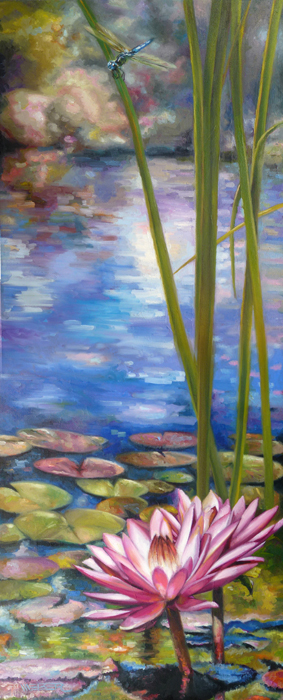 Core criteria considered by the nomination committee includes:
Length of Service: The ideal candidate would be an individual who has been providing service to the community for at least 20 years.
Depth of Commitment: The individual will have demonstrated extraordinary commitment to his (or her) work. He is a person who can be counted on to respond when there is a need, to listen when others might not and to go beyond what is considered reasonable. He is tenacious and forthcoming with his ideas and not willing to accept the status quo in his work and commitment to the wellbeing of others.
Innovation: The candidate will have created his own organization or project, or have taken an existing one to new lengths.
Leadership: The ideal individual will have demonstrated leadership especially in his ability to get others to work together toward a common cause.
Results: The individual must have produced tangible positive results from his work in areas of health care, human service or community projects that improve the lives of others.
Creation of Meaningful Change: The nominee will have made a unique and lasting impact and improved the lives of others through his efforts.
History of Touching Lives Award Winners
Diane Ehn, 2023
Laura Hey, 2023
Tom "Mel" Stanton, 2023
Dr. Alonzo Walker, 2020
Cathy Buck, 2020
Joe Dean, 2019
George Haasler, 2019
Cheryl Lingle, 2018
Florence Parnegg, 2018
Mildred Schumacher, 2018
Ron Komas, 2017
William Solberg, 2017
Dr. Ed Duthie, 2016
Marlene Ego, 2016
Rose Gaskell, 2015
Dr. Gary Herdrich, 2015
Joanne Lawlis, Trish Hilbert, Sheila Monkarsh, John Lawlis & Mike Lawlis (Lawlis Family Foundation) 2015
Jo Ann Lomax, 2014
Mary Ann Mosley, 2014
Clinton Seals, 2014
Dr. Dennis Shepherd, 2014
Joy Tapper, 2013
Paul Westrick, 2013
Sue Derus, 2012
Dr. David Hoogerland, 2012
Robyn Turtenwald, 2012
Dr. Lyle Henry, 2011
Dr. Anthony Linn, 2011
Pamela Parker, 2011
Colleen McCracken, 2010
Mary Schmidt, 2010
Suzette Smith, 2010
Leo Brideau, 2009
Bill Petasnick, 2009
Sue Ann Thompson, 2008
Dr. Charles Tiber, 2007
Dr. David Weissman, 2007