Saying Goodbye With Final Breaths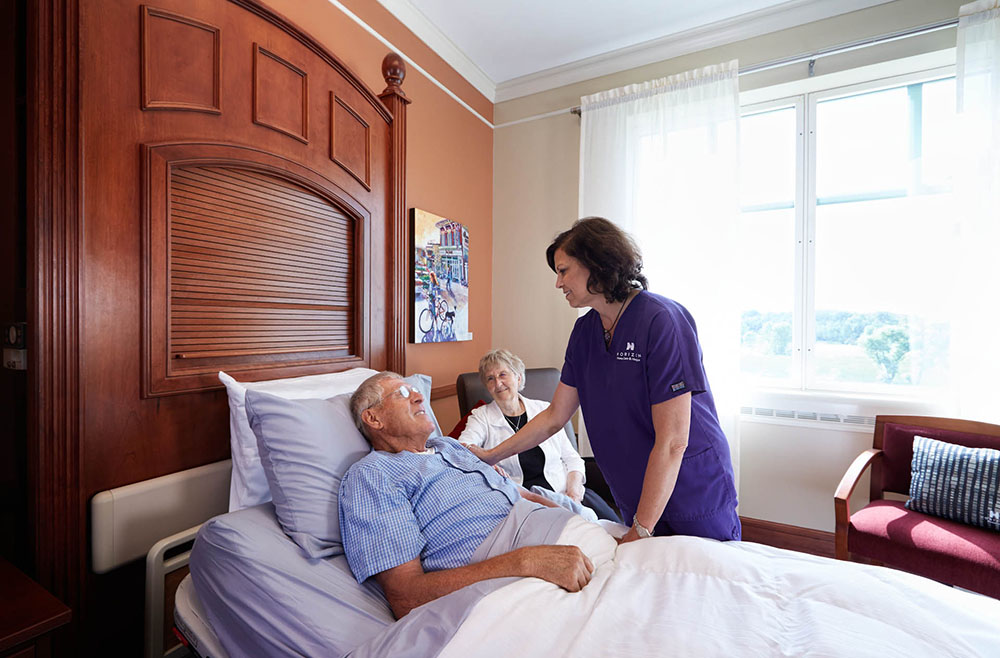 With a hospice patient only having minutes to live, Horizon's Elizabeth Haeger took action to connect him with his loved ones.

Below is a story from Horizon employee, Liz Haeger.
"I had a rather transcending moment. One of my patients was actively dying. My exam indicated that he had only minutes to live. Sister Rosie was on her way to say goodbye, but she was two hours away yet. I called Rosie and put her on speaker phone so that she could say her final goodbyes to the patient. A nephew who was with Rosie did the same. The patient passed, as I predicted, within about 10 minutes of that phone call. It's amazing how patients can hold on until they get to say their goodbyes and then let go seemingly willfully. If we hadn't done the speakerphone call, they may not have been able to say goodbye. These are good moments in this job."
We are so thankful for Liz's willingness to take action for a patient at his most vulnerable. It's just something a Horizon employee would do. We're fortunate enough to have so many like Liz on our team.
---
We cover just about every topic you could imagine!
About this Post
Posted 07.19.2017
Latest on the Blog...
Caregiving Advice
Dec 3, 2016
Caregiving Advice
Aug 25, 2017