Horizon Thanks Veterans for Their Service
Veterans Day: November 11, 2015.
We serve a large number of veterans each and every day. In honor of such an important day, we created these special Veterans Day cards, each containing a beautiful American flag pin.
Although there is no "thank you" large or grand enough to show our full appreciation, we are so happy to individually present these cards throughout the week. We are so grateful for our veterans' sacrifice and service, and we are truly honored to serve them.
Thank You, Veterans.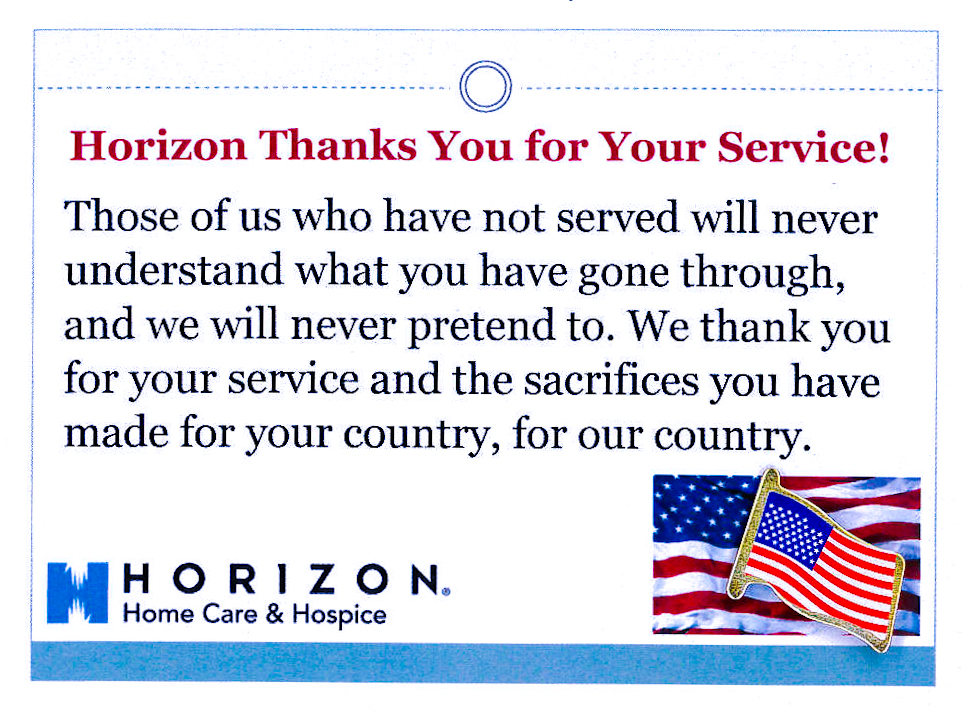 Don't forget to "Like" us on Facebook!
About this Post
Posted 11.11.2015
Latest on the Blog...
Caregiving Advice
Dec 16, 2017
Caregiving Advice
Sep 3, 2016
Caregiving Advice
Feb 11, 2017